Welcome to Dr. Van Geem's Website
This is the official home page of Thomas Van Geem, MD.
Obstetrics
Gynecology
Urogynecology
Pelvic Reconstructive Surgery
Articles
First Pregnancy
Pregnancy is one of the most amazing experiences that a woman can enjoy and typically signals a life-changing event for both her and for the baby's father. That being said, the first pregnancy is also one that is typically the most nervous and at times may even be the one that is the most dangerous.
Mammograms
Whenever most women hear the word mammogram, they tend to groan on the inside because it is typically something that is considered to be very unpleasant. The fact of the matter is, however, mammograms are the single best way for you to make sure that you do not have breast cancer.
Pregnancy and Exercise
Along with proper nutrition and a healthy lifestyle, one of the most important things you can do to benefit yourself and your baby during pregnancy is to exercise. Women who exercise regularly while pregnant have easier labor, deliveries and recovery time.
PMS
As women we tend to have a lot of issues surrounding our menstrual cycle whether it is just cramps, a few mood swings or something more serious. PMS or premenstrual syndrome is just one example of issues we can have regarding our cycle.
Pelvic Organ Prolapse Repair Using Mesh
Pelvic organ prolapse and urinary incontinence are common conditions affecting many adult women today. Pelvic organ prolapse is the abnormal descent or herniation of the pelvic organs from their normal attachment sites or their normal position in the pelvis.
Ovarian Cancer
The American Cancer Society states that the fifth killer of women in the United States is ovarian cancer. It is estimated that in the next year there will be 20,000 new cases of ovarian cancer. Within that same twelve month period 15,000 women will die from ovarian cancer.
Infertility
When you are hoping to have children, you don't want to think that you will be one of the ten percent of men and women who have problems conceiving. If you do have problems, there are many treatment options available.
Fibrocystic Breast Disease
Women are often concerned with several varieties of cancer, especially breast cancer. Fibrocystic breast disease is a condition that is very common. In fact more than fifty per cent of women have fibrocystic breast conditions.
Endometriosis
Endometriosis is a very painful condition and in fact, it can be one of the leading causes of infertility among women. It is important to understand what endometriosis is and how you can experience relief from some of the symptoms and problems associated with the disorder.
Breast Health-Self Exam
The most common cancer in women is breast cancer. The best chances for treatment and survival are when the cancer is detected as early as possible. While most women know that mammograms become a part of life after forty, a mammogram will not detect cancer in its earliest stages.
Ectopic Pregnancy
Pregnancy is a wonderful experience for most women; however, there are some women who will face a problem pregnancy. Problem pregnancies can result from high blood pressure, having a small birth canal or entopic pregnancies.
Osteoperosis
Osteoporosis is a condition that causes thinning and weakening of normal bone. The word 'osteoporosis' literally means 'porous bone'. It is characterized by a decrease in normal bone density due to the loss of calcium and collagen.
Yeast Infection During Pregnancy
Yeast infections, or Candidiasis, are commonly caused by the fungus Candida albicans and usually occur in the moist and warm regions of the body.
Menopause and Nutrition
As one approaches menopause, weight gain becomes a primary concern. Women who have had a weight problem in the past find it harder to lose the additional weight gained during menopause.
Understanding Breast Cancer
Breast cancer is a disease that affects thousands of women every single year. It is so common that each person usually knows somebody who has been affected by the disease. So what exactly is Breast Cancer and why does it occur?
How To Accept Menopause in a Positive Way
Menopause is considered to be another change in the cycle of a woman's life. Each and every woman reacts differently to it. Some view it as a "new lease on life", encompassing all of the physical, emotional, and sexual freedom...
What is Perimenopause and Menopause?
Perimenopause is the time when hormonal changes occur in your body. Beginning in your late 30's, 40's and early 50's, a disruption in your menstrual cycle may occur many times before menopause. If you are currently experiencing symptoms such as...
Overactive Bladder
An overactive bladder is a condition that results from sudden, involuntary contraction of the muscle in the wall of the urinary bladder. The layered, smooth muscle that surrounds the bladder, the detrusor muscle, contracts spastically, sometimes without a known cause, which results in sustained, high bladder pressure and the urgent need to urinate. Normal urination involves processes within the urinary tract and the brain. When urine is produced in the kidneys, it is stored in the bladder for controlled discharge...
Menopause Relief
If you are just getting into menopause, one thing is for sure. You would do just about anything to get menopause relief. There are many women that will not experience bad symptoms during this phase in their lives. Yet, for most, there are some pretty common symptoms that are anything but okay to deal with. As a woman, you should understand what the symptoms are, as well as what you can do for them to find some menopause relief.
Pregnancy Diet Tips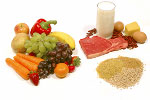 Giving birth will be one of the most magical moments of your life and to ensure that your child is strong and happy, it is important that you do all you can to have a healthy pregnancy.
The Signs and Symptoms of Pregnancy (Part II)
Frequent urination is another of the common signs of pregnancy. Around six to eight weeks after conception, you may find yourself making a few extra trips to the bathroom.
The Signs and Symptoms of Pregnancy (Part I)
Pregnancy symptoms can differ from woman to woman, and in fact, symptoms may be different from one pregnancy to another in the same woman. Some women experience symptoms within a week of conception and for other women, symptoms may develop over a few weeks or may not be present at all.
An Important Task: Naming Your Baby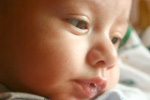 Expectant parents often spend many hours preparing the nursery, reading pregnancy books and going to childbirth classes. Yet surprisingly, many decide their child's name quickly, often spending more time selecting the right car seat or stroller. You are probably wondering what should parents-to-be consider when choosing a baby name?
Cervical Cancer Screening
Cancer is certainly something that we are all concerned about in some way or another. We all realize that there is a possibility that we will have to deal with it at some point in our life.
Depression During Pregnancy
Most people consider pregnancy to be one of the happiest times in a woman's life. While it certainly is true that pregnancy can be an exciting time, you would probably be surprised to find out exactly how often depression during pregnancy is a real issue.
Fetal Monitoring
As concerned parents to be, all of us want to make sure that our babies are as safe as possible. Often, during the entire pregnancy, the mother will do everything that is within her power in order to protect her health, as this will also protect the child's health as well.
Hormone Therapy in Perimenopause
If there is anything that is constant during our lifetimes, it is that we are going to experience change on a regular basis. Many women experience their largest change during a time in life that is typically known as menopause.
Hysterectomy
Out of all of the different surgeries that are performed on women in the United States, the hysterectomy ranks second. The only other surgery that is more routinely done than a hysterectomy is a cesarean section.
Labor and Delivery
For those of you that have been pregnant for quite some time, you no doubt realize exactly how long nine months is. In some ways, it seems to fly by but in other ways, it seems like labor and delivery has been a long time in coming.
Multiple Births
Having a baby is one of the most joyful things that we can go through as humans but there may be times whenever the situation is a little more stressful than what we had bargained for. This is the case whenever it comes to multiple births, something that most parents are not prepared for whenever they first decide to go down this road.
Prenatal Visits
Being pregnant can be an amazing experience but it is also a time when ever you want to make sure that you are taking excellent care of yourself. This is because anything that you do to yourself and your health care is going to directly affect the baby that is growing inside of you.
The Contraceptive Patch: Risks versus Benefits
Many people consider contraceptives to be part of responsible planned parenting. It is certainly true that when used properly, they can help to prevent pregnancies when they may be undesirable at this time.
Transdermal Estrogen Therapy
There are a number of different reasons why we might seek some form of hormone therapy. As we get older, the levels of estrogen in our body may change and this can cause a number of different problems for us.
Postpartum Period
It is a common misconception that a woman would get her postpartum period immediately after having a child. You might be surprised to learn that it may take quite some time before a regular period begins again. Here is a little bit of information about the postpartum period, sometimes referred to as postpartum menstruation.
Recurrent Urinary Tract Infection
A urinary tract infection is something that is common in many women. In the case of a recurrent urinary tract infection, you are actually experiencing a problem with episodes of cystitis. This is a condition which infects the bladder, typically in an inflammatory way.
The Effect of a Baby's Birth on Siblings
The arrival of a new baby is something that is eagerly anticipated by the parents, but at times it may also be anticipated by any siblings that are in the household. If you are concerned about the effect of a baby's birth on siblings, there are a number of things for you to watch out for and several things that can be done in order to soften the situation.
Bone Density Tests
As we get older, there are certain conditions that we may have to deal with which are not typically felt whenever we are younger. A good example of this is osteoporosis, or weakening of the bones.
Chlamydial Infections
There are a number of different infections that we need to put up with at any given time, one of the more serious than being chlamydial infections. This infection is actually a sexually transmitted disease, caused by the Chlamydia trachomatis bacterium. It can be passed between humans during anal, oral or vaginal sex and it may also be passed along from a mother to her child during birth.
Elective Induction of Labor
If there is one thing that an expectant mother anticipates it's the onset of labor and delivery. Although the results that come from this time are going to be well worth any effort that needs to be put into it, it also creates quite a bit of stress.
Managing Abnormal Uterine Bleeding
There are a number of different conditions that could potentially cause a woman to experience abnormal uterine bleeding. In many cases, however, there is no easy way to identify the cause of this problem.
Menstrual Cycle
Any woman that is old enough that they could have children but is not yet pregnant is going to experience a menstrual cycle. This cycle tends to last about 28 days but it may last several days more or less, depending on the individual.